St. Kitt's Passport Investment Program: Park Hyatt Groundbreaking!
Harvey Law Group (HLG) founder Jean-Francois Harvey and I will be joining the team from Dubai-based Range Development in beautiful St. Kitts next week to celebrate the groundbreaking of Range's spectacular Park Hyatt St. Kitt's in stunning Christophe Harbour.  HLG is the exclusive agent in China and Vietnam for this exciting, citizenship-based investment opportunity which has been eagerly welcomed by many of our Asian investor clients.
As politically incorrect as it is to say anything negative about EB-5 in the current frenzied, hyper-sales driven China EB-5 market, the St. Kitts investment passport program is indeed a viable option for many high net worth individuals looking for a rapid "Plan B" migratory option…but wary of the implications of global tax liabilities that come with U.S. residency.  And as I've commented in this blog so many times before, the U.S. EB-5 Immigrant Investor Visa is not for everyone…especially for folks with sizable foreign real estate holdings, income sources, or other assets which will be subject to U.S. estate, income, and capital gains taxes regardless of their situs.  Of course, we can and do help many of these folks legally insulate themselves from adverse US tax consequences through lawful pre-immigration tax planning before they become "U.S. persons" within the meaning of the Internal Revenue Code; sometimes, however, the client simply isn't interested in living in the U.S. on a permanent basis and just needs the flexible solution of visa-free travel via…that's when St. Kitts is the RIGHT solution for our clients.
Distinguishable from similar programs in other jurisdictions by virtue of St. Kitts/Nevis' stable political climate and consistent legal regimen (as well as by their careful due diligence and vetting of prospective investors) the St. Kitt's Passport Investment Program is proudly offered by HLG as the most respected, exclusive and attractive second-country passport solution in the global investment-based migration market in which we operate.
I especially look forward to seeing Jean-Francois (who will be celebrating yet another 29th birthday with us (-;) as well as our respected St. Kitts government partners and the Range Development team — on the sunny shores of Christophe Harbor!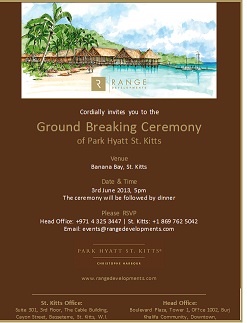 Tags: Uncategorized