The AVS EB-5 Team Wishes You a Happy New Year!
All of us at American Venture Solutions EB-5 want to wish you and your family a very happy and prosperous New Year! 
 The AVS EB-5 team had a very exciting & fruitful 2016, and we expect 2017 to be even more successful. In 2016 we opened an office in Vietnam and hosted seminars in cities all over the world, including London, Hong Kong, Vietnam, and India. At the end of the year we also applied for certification for our second Regional Center, AVS Tennessee.
We already have a lot planned for the start of 2017. We have plans for seminars in India & Vietnam in the first few months of the year and we will be providing you with details about those as soon as everything is set. In January and February, we will also be sponsoring two great events in Miami, ILW's Latin America EB-5 Expo and the 38th Annual AILA South Florida Immigration Law Conference. In February, we will also be attending a very informative EB-5 event hosted by our partner NES Financial.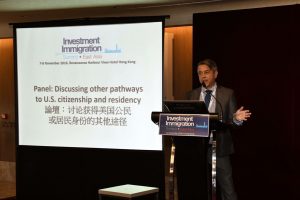 During the first few months of 2017 the AVS team will be eagerly awaiting the implementation of new EB-5 law. We are prepared to keep our investors and prospective investors informed as the new law comes into place and the implementation process begins. By the middle of the year we are hoping that AVS Tennessee, which is already in operation, will be approved and open to EB-5 investors.
2017 promises to be a year of change and adjustment for the AVS EB-5 team and the EB-5 Regional Center Program. For the latest updates in the EB-5 law and to learn how these changes might have an impact on you, we invite you to periodically check our blog at www.avseb5.com/blog.
We also invite you to reach out to us. We can be reached via our website, by email at info@avseb5.com, or by phone at +1-786-866-7828. 
Again, we wish you and your loved ones a very Happy New Year! 
Tags: EB-5 India, EB-5 Law, EB-5 Law Update, EB-5 Vietnam