AVS Vietnam Now Recruiting for St. George's University, Grenada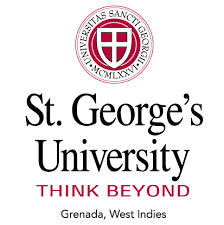 If you've been keeping up with my blogs and Monica's Facebook entries, you know the one thing we are most excited about these days - well, besides the flurry of recent EB-5 approvals - is Grenada. As we prepare to host our Grenada CBI Development Partner later this month in Saigon, we are continuing to expand our Grenada-related service offerings in response to our growing community of Vietnam clients and investors.
As LatourLaw Vietnam now offers its 30 years of U.S. investment immigration expertise to Vietnamese investors choosing our Grenada CBI/E-2 Treaty Investor solution, no topic has raised more questions than the remarkable opportunities made to CBI investors at St. George's University in Grenada.
After meeting with SGU's regional representative, AVS Vietnam concluded the formality of becoming a Vietnam representative for the University. With a truly top tier educational program, a stunningly beautiful campus, and a community tailored for international students, many of our investor clients are saying "Wait....maybe I should consider residency in Grenada before jumping into an E-2 investment in the U.S.?" After explaining the incredible benefits SGU offers to the children of Grenada CBI investors, it makes perfect sense.
Founded 40 years ago, St. George's University pioneered the concept of international medical education and remains at the forefront of educating students to meet the demands of modern medical practice. In fact, SGU has placed more than 930 graduates (and counting) into US residencies in 2018. There are now over 16,000 SGU graduates practicing in all 50 US States and over 50 countries around the globe.
So yes, while investing in Grenada CBI followed by an E-2 investor visa carefully structured by yours truly WILL get you and your family to the U.S. in less than a year...maybe there is no rush for you! Between SGU's extrordinary educational opportunies and the incredible business opportunities in Grenada for our entrepreneurial Vietnamese investors, beautiful Grenada may just wind up being your family's new home.
Call 0938.61.30.62 today to learn more about Grenada CBI and SGU!
Almost forgot! Check out my favorite sushi place in Grenada, Carib Sushi!
Tags: